Hello, I am Juda Borrayo and this is the Death of a Wantrepreneur.
I'm a Digital Media Strategist and Paid Media Manager.
In short: I consult people on how to leverage social media and Google Adwords. You have a message to share? Let's take a look at what you currently do for marketing and take it to the next level.
Since 2012, I've been on the digital-nomad-work-from-anywhere-hustle. I help people share messages with relevant audiences using digital media.
Targeted content marketing that works while you sleep.
If you like tips, hacks, experiences, templates, and guides on how to market with social media ads, wordpress, copywriting, and more…subscribe and come back! Would love to have you.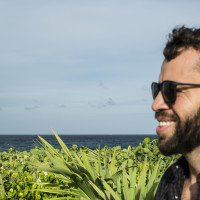 Google Adwords Partner
Paid Media Manager
Paid Digital Media Strategist (Google, Facebook, Twitter, Instagram)
The Medium
The Message
The Method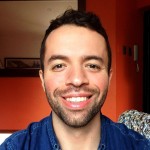 The digital hacks you'll find here are approachable and realistic for teams and solopreneurs.
We don't believe in fluff pieces with general advice. The content you find here is specific and tailored to people that have something awesome to share with the world.
I give away 98% of my material free. And offer exclusive content to my email list and community.
Why Death of a Wantrepreneur
The first time I brainstormed an engagement campaign for Facebook, It took me about 10 hours just to figure out how to structure the damn thing.
10 freaking hours!
Read: 10 hours of things like formatting a google document, googling how to best structure campaigns, and time and money invested in marketing strategy lessons! And it was a simple week long campaign focused on creating engagement: a "comment with your favorite _____ in the comments" social media engagement campaign!
What I know isn't rocket science. You can learn how to market a project or service too. 
Over the last few years I've also invested hundreds of hours into reading books like Blue Ocean Strategy, Influence, Positioning, Getting things Done, and more. You can find more about that in the trenches.
I offer many of those lessons learned in the digital marketing trenches for FREE. In fact, 98 % of my content is totally given away free.
Let's Connect
Imagine what you can do once you target your message and set up systems so it's shared automatically?
That's a whole ton of value for your clients and money for your business.